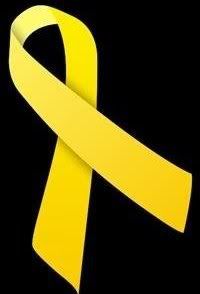 She was the first female president of the Philippines..

She fought her way to democracy..

She was a woman of strong faith in God..

She sacrificed a lot for the sake of many..

And now, as she leaves the world to live a new life with God Almighty, thousands of Filipinos, or even millions of them, felt the loss of once a stronghold of freedom and democracy. An epitome of a tough and selfless Filipina, Cory founded a tiny fragment of hope and rekindled its fire to burn the most subversive government.

Yesterday, August 4, 2009, the necrological service for Cory Aquino was held at the Manila Cathedral. With over 20 people who shared their story on how Cory became a mother, an inspiration, and a friend to them, it is needless to say that she lived a good life. One of the most touching speeches is from her former close-in security aide, Mel Mamaril. Whereas after his speech, he saluted his former boss' casket. Kris Aquino, Cory's youngest child, cried intensely during Mel's eulogy.

Today, August 5, 2009, Cory will finally be laid to rest on Manila Memorial Park. It was declared a non-working holiday, as a sign of respect to the woman who brought the Filipinos to the land of freedom. It is by her works that we are where we are now, free from dictatorship, and embraced by democracy.

To the great Maria Corazon Aquino, your legacy will live forever in the hearts of every Filipino. A long time ago, you fought a good fight. And today, I say that every Filipino will agree that to me you lived a good life. To the family and friends of Cory Aquino, and to everyone who felt her loss, I pray that God will give us all the strength and the heart of a true Filipino that once she had.

God bless.